Exhibit beautiful photos from your instagram account/ID with lots of styling option by using Instagram Feed of Next Addons for Elementor.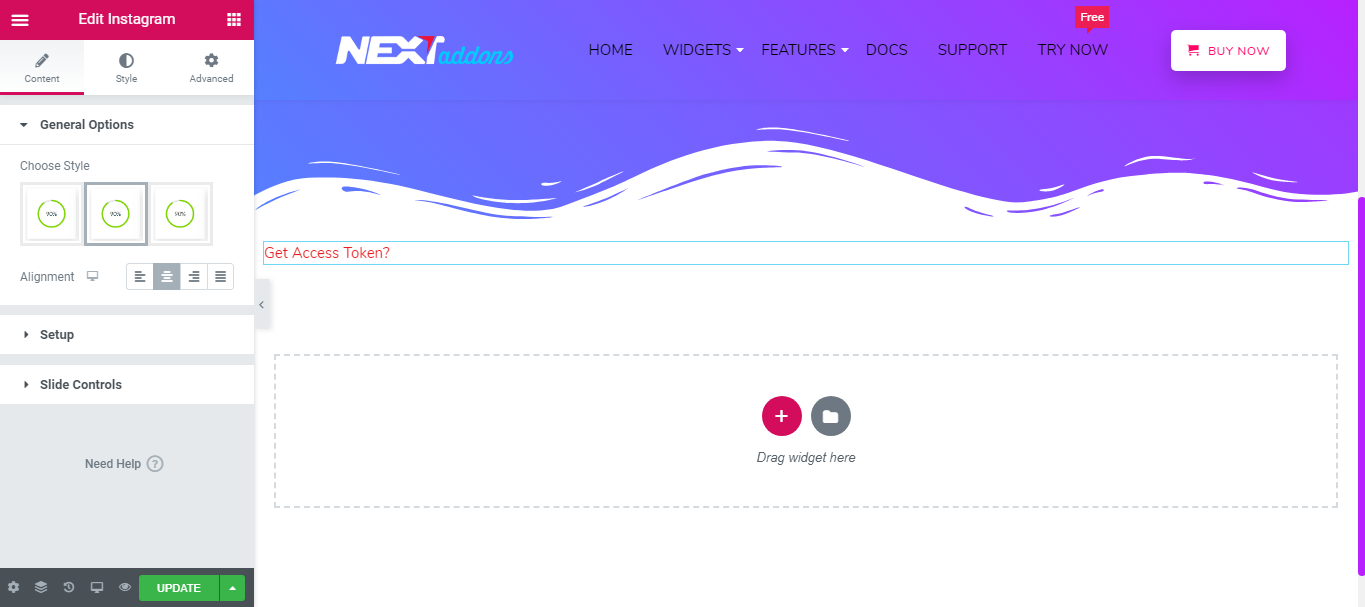 In setup, you have to click on 'Get Access Token'. Then it will force you to login your instagram account where after login you will get the token access. After that, just copy the token and paste it into the input field under Token option in Editior then it will reload the page automatically.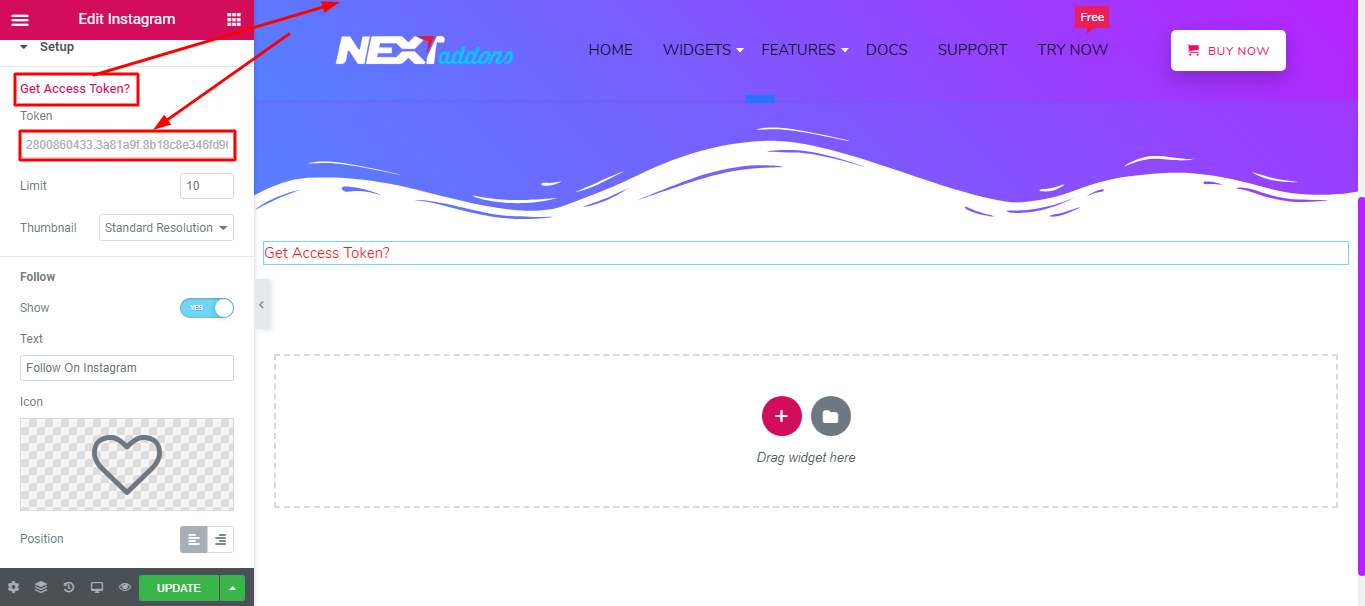 And here is the magic. User has also the permission of adding or hiding the slide control option where they are able to set column number, slide item, slide speed, vertical or horizontal view and so on.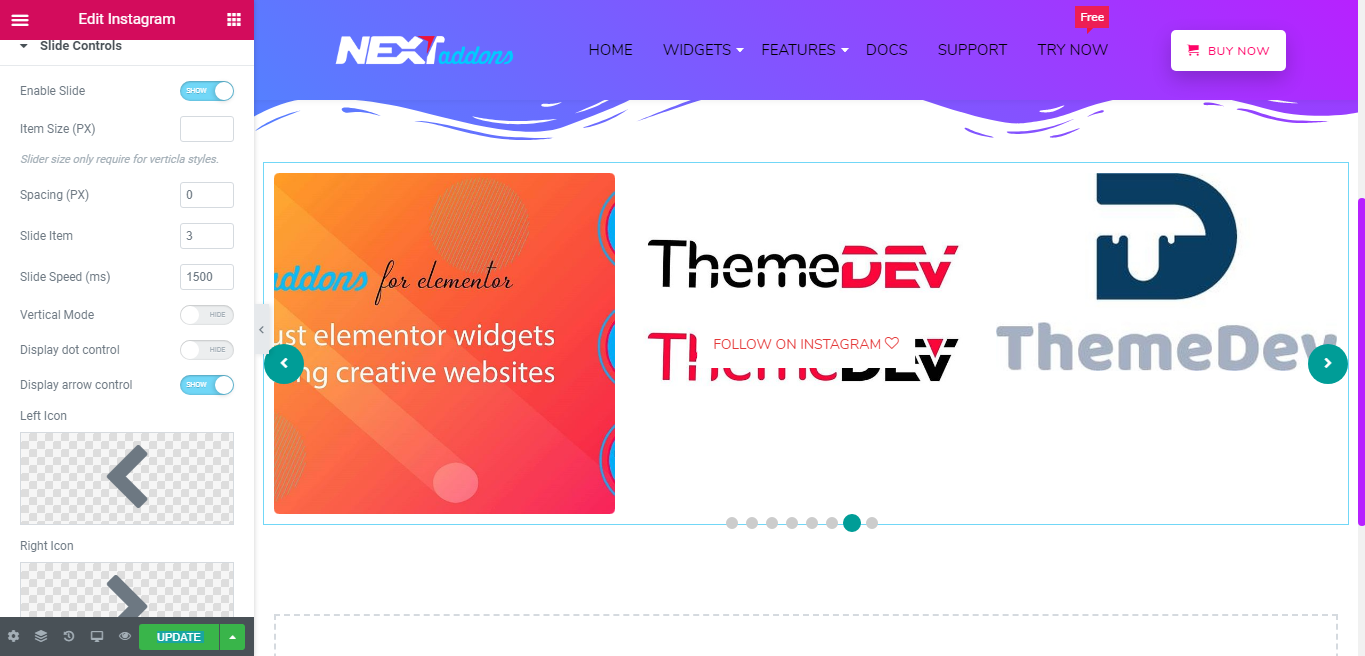 There are lots of designing option in style where you can beautify your instagram feed .