Like Gallery widget you can add a list of videos and photos into tab gallery . Not just that, there is option to set the category for images and videos.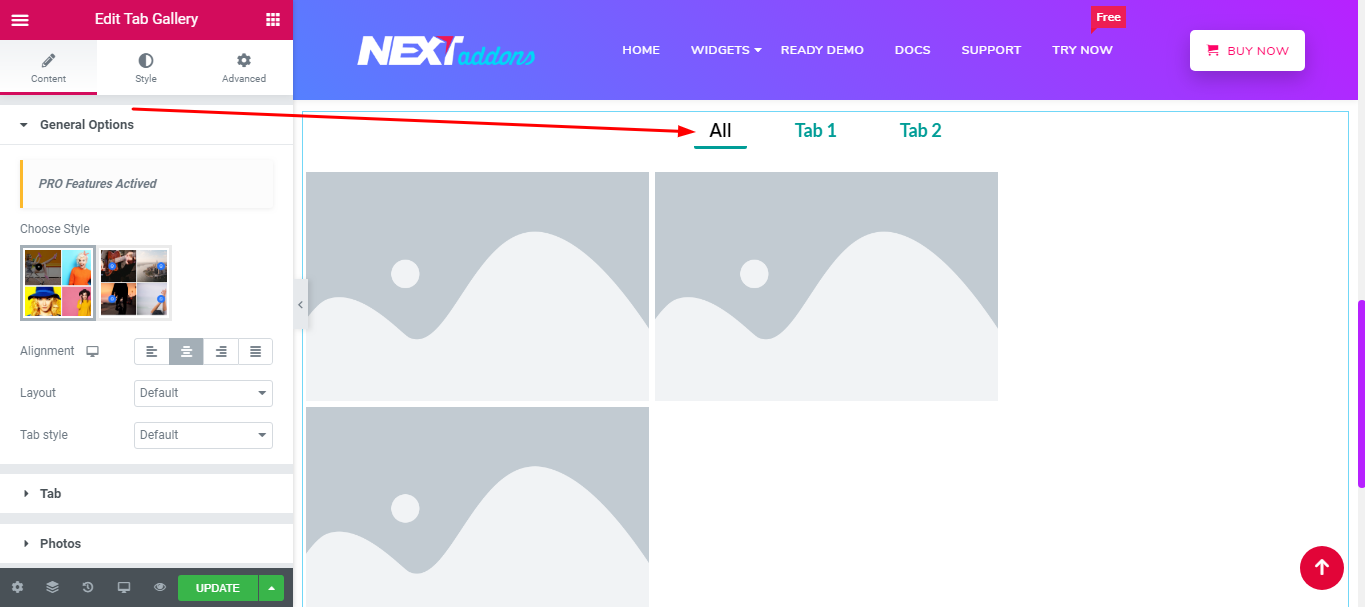 You can add the the video resolution with increasing witdth and height in a Tab Gallery.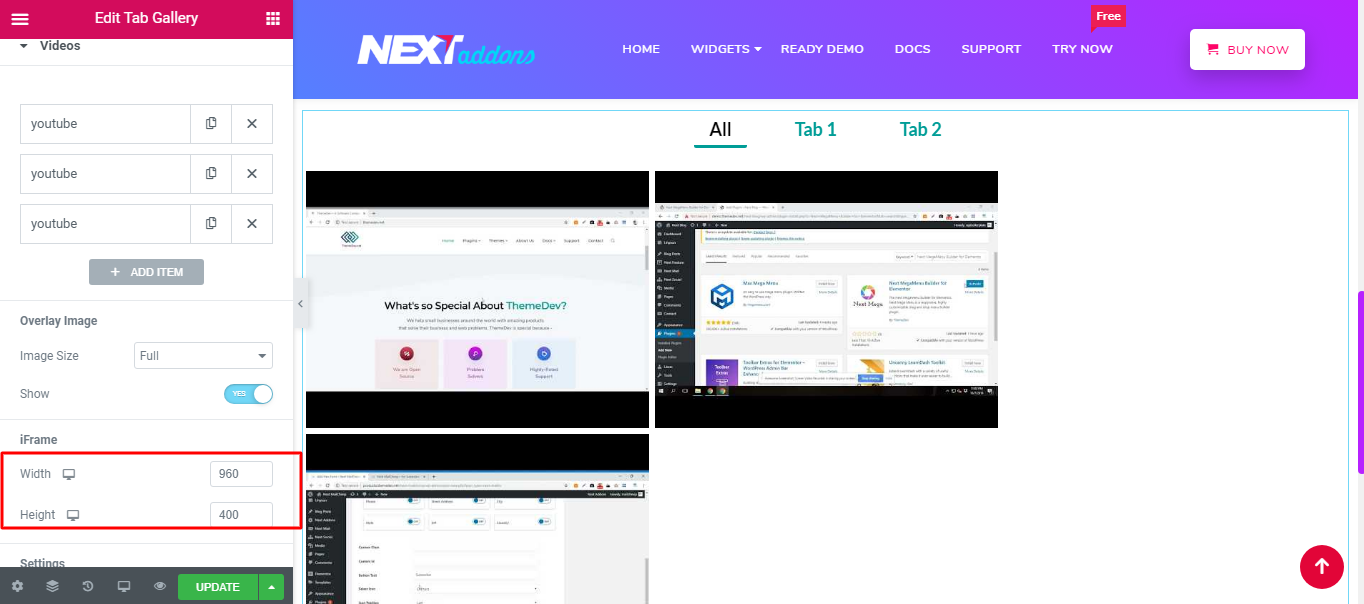 You are able to change the Icon Color, Background Shape, Border Type and add Box Shadow separately and lots of in style .