Make the customer Convinced by the speciality of your products and set the reasonable price of products with tab that contains different categories. Just set the layout position from left to right and tab style over the general option.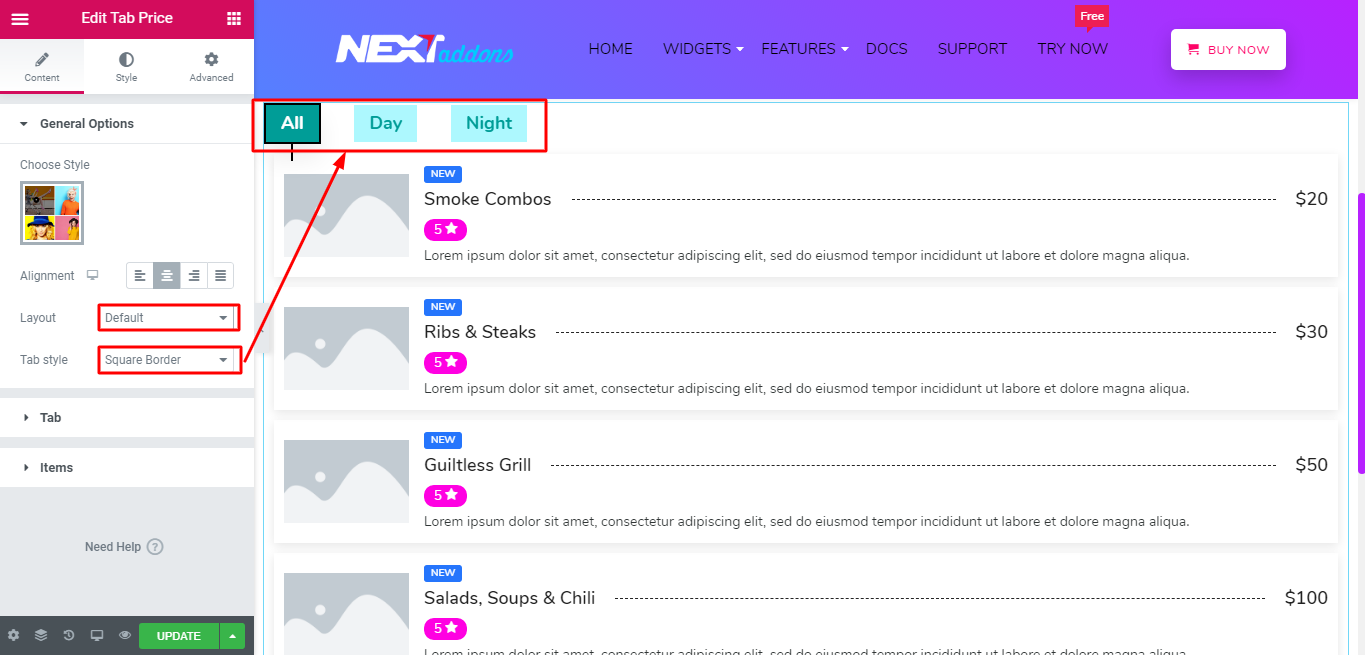 You will be able to add product name,photo, price, rating, badge,details and in Items option.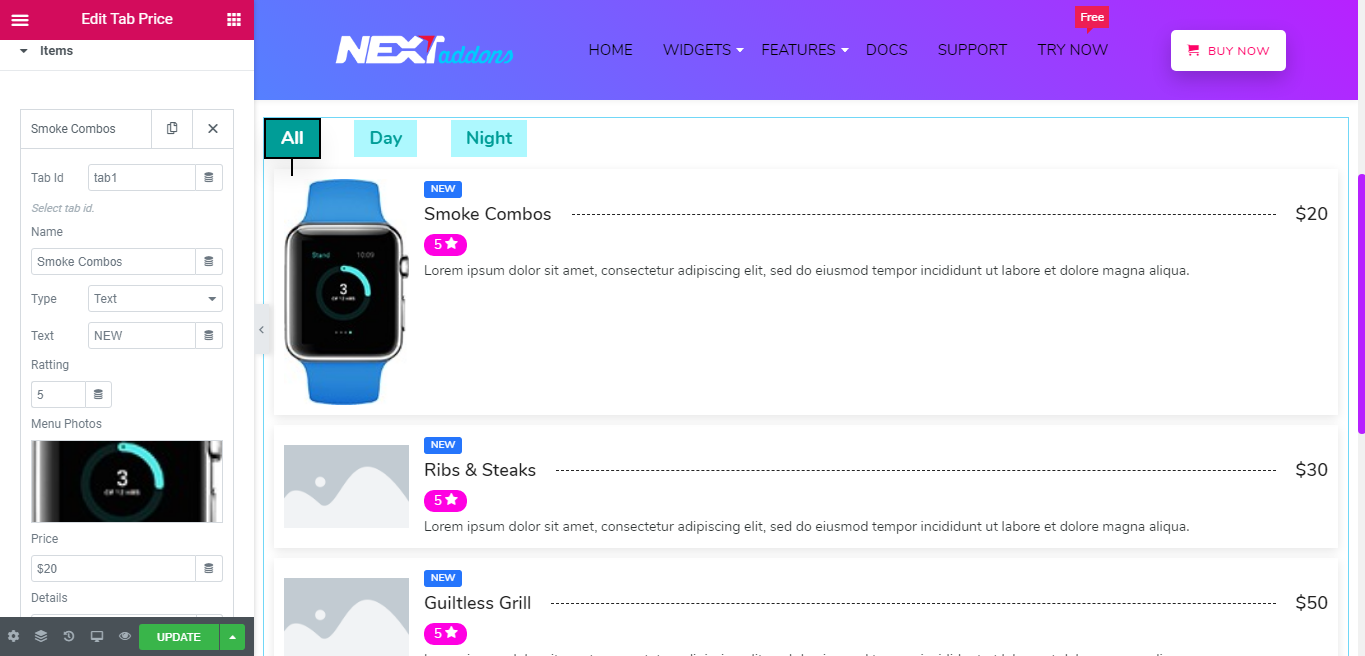 Add background color, padding, margin, border and more for your tab price menu in style.