Tab Team widget is the best way to introduce your team member into tabs that also allows you to add your all team member designation into several categories.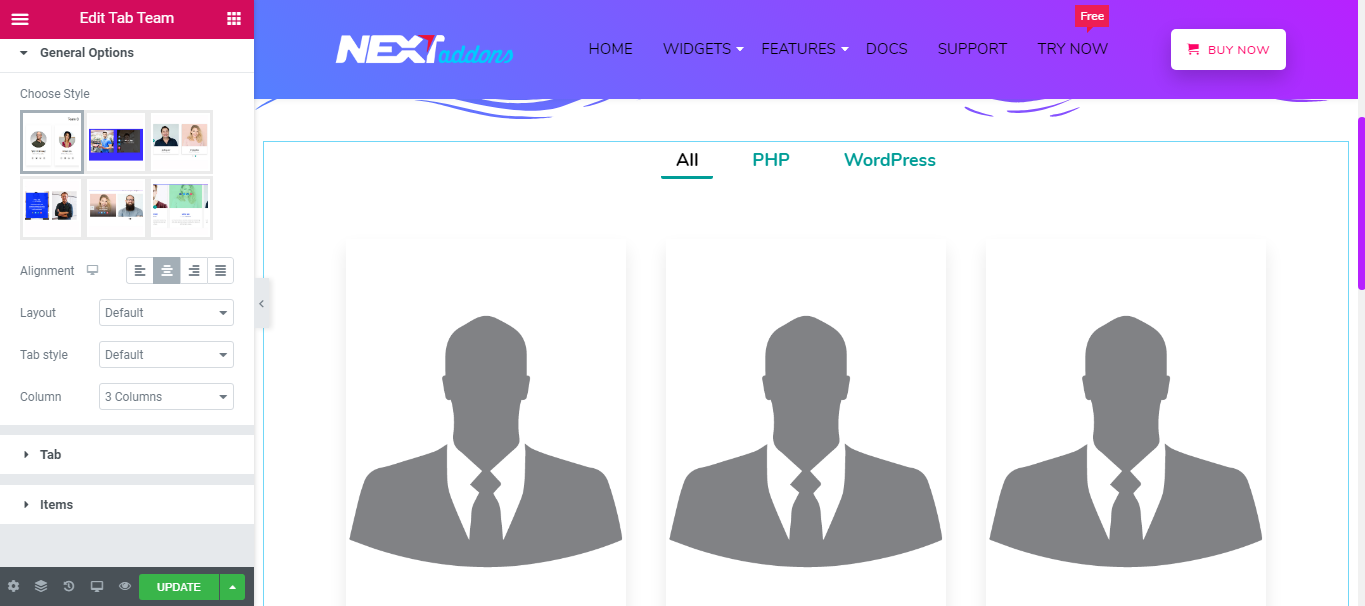 As Tab Team is very much similar to Team, so we will not discuss about Tab Team in details. To see the Team documentation please click on the link : https://support.themedev.net/docs/team/. The main advantage of tab team is that you can introduce your team member into different tabs.
In tab option user can add category/group name and id.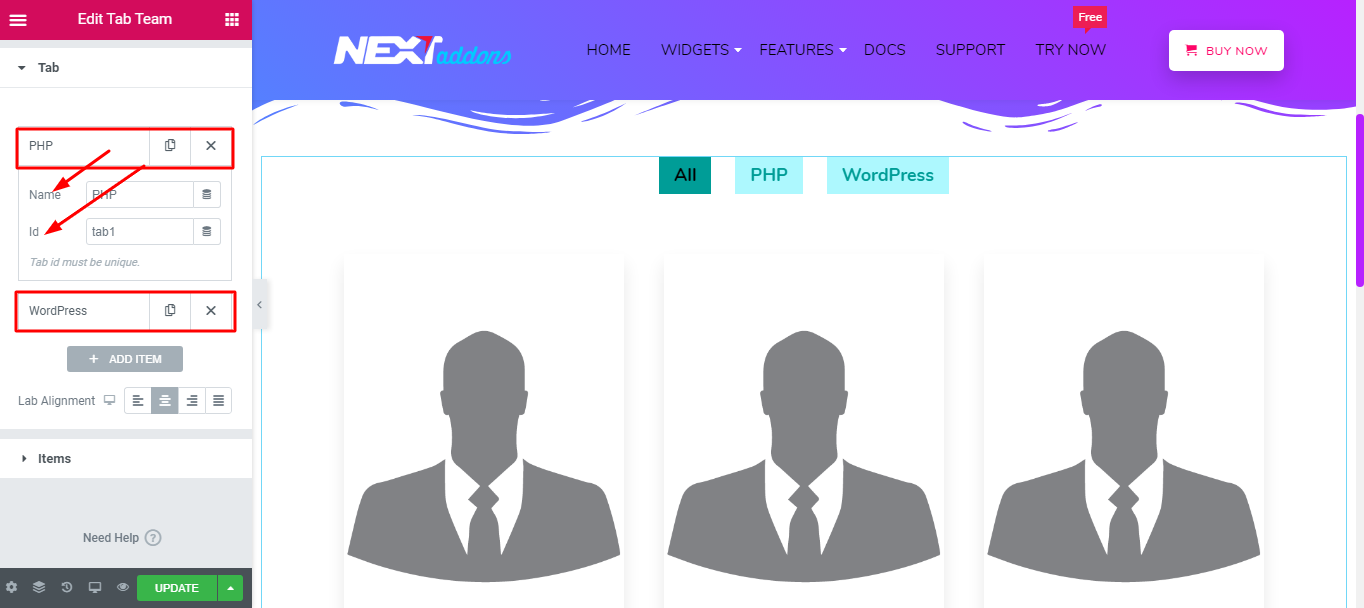 you can set the team member name, tab id, designation, description,photo and more in items option.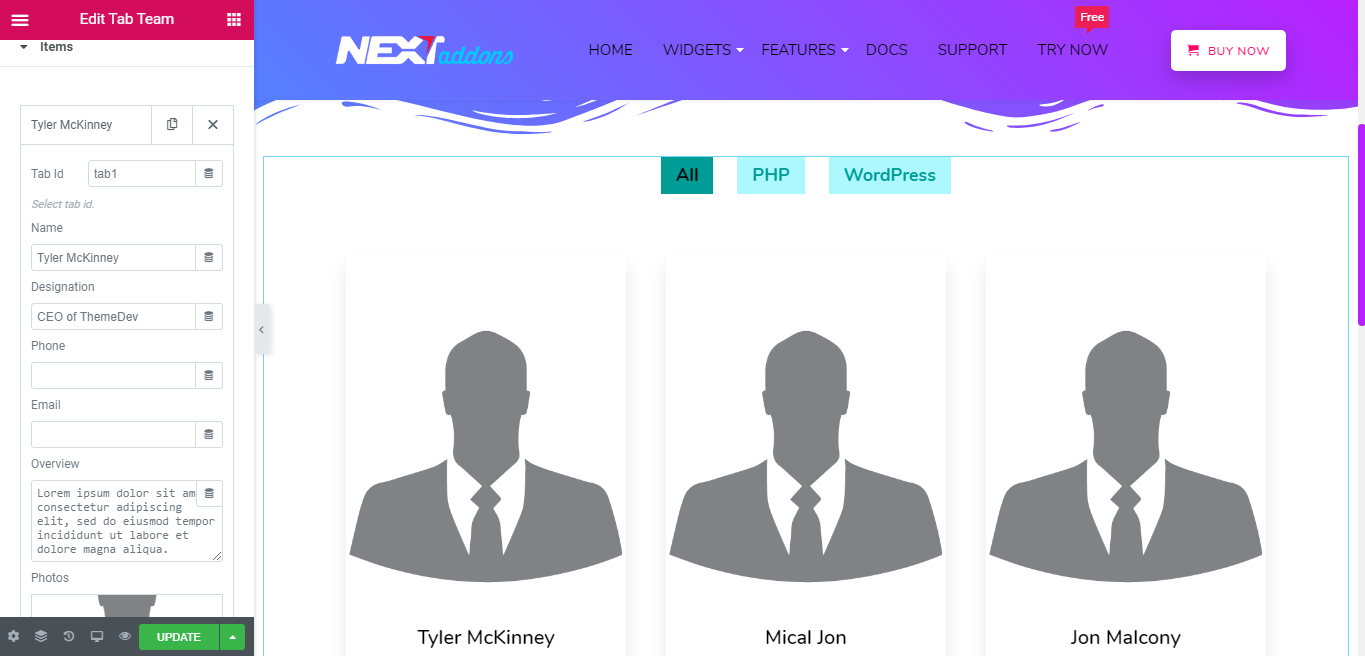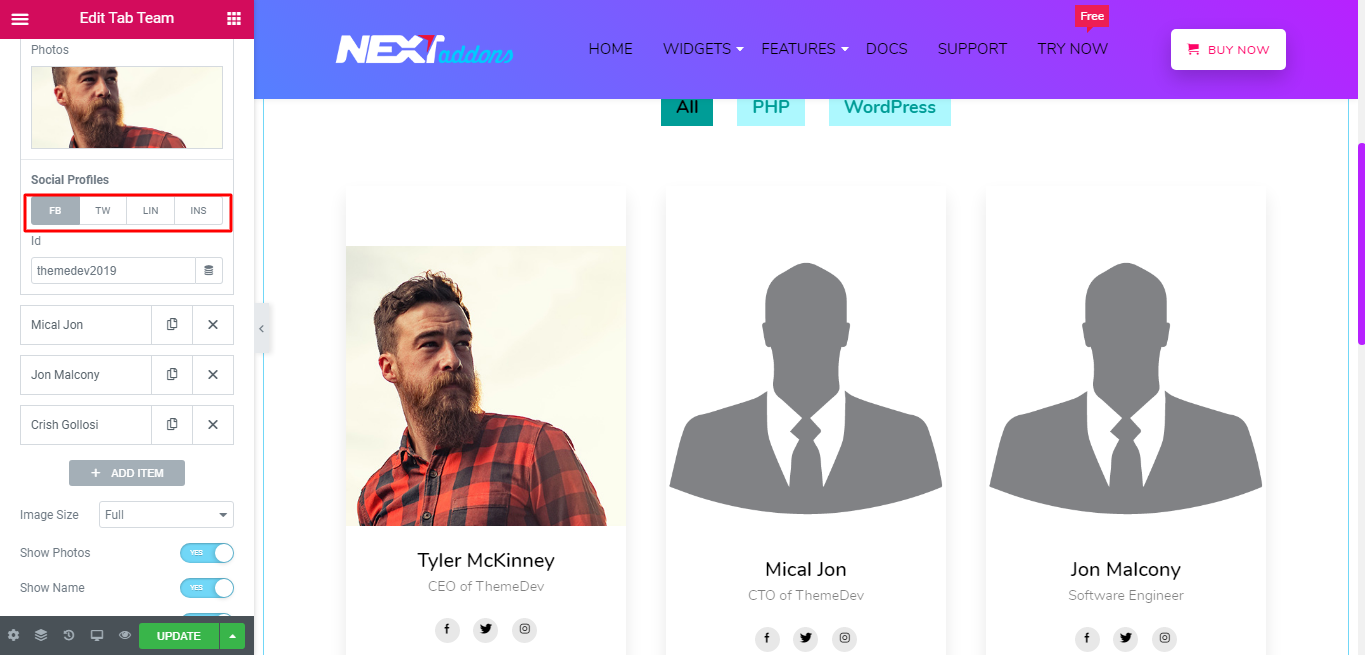 Here are unlimited design tools in style option.